Best day
In a long time. Longleat and taking lots of photos with my new camera! I can't think of a better way to spend the day.
The world leaves me increasingly cold and bitter.
I've been playing the walking dead and now I think my soul has died.
Beard.
After 6 months, I have finally shaved my beard off.
3 tags
Don Quixote.
Is quickly becoming one of my favourite books. The man is a nut case, but chivalrous none the less.
9 tags
New items...
To be made soon. I'm thinking about making some leatheresque note books with either a wild Bill Hickok theme or a monkey island theme. Also I should be making a few more jewellery pieces with various pop culture films. Watch this space :D http://www.etsy.com/people/certifiedsquare?ref=ls_profile
7 tags
Guybrush Threepwood necklace
Sorry to keep going on but I've just added a new item to my Etsy store. It's for fans of monkey island; a cameo of Guybrush Threepwood with a pirate chram and other embellishments! https://www.etsy.com/listing/120277086/guybrush-threepwood-necklace
11 tags
Leslie Knope pendant!
For all you Parks and Recreation fans out there I am now selling Leslie Knope cameo pendants on Etsy! Perfect for that special someone on valentines day, no? ;) If you are outside of the U.K. or the U.S.A message me for shipping prices. Here it is: https://www.etsy.com/listing/120197312/leslie-knope-cameo-pendant
4 tags
Etsy Store.
I now have an Etsy store open. I only have two items up as it stands but more are constantly in development! It's called CertifiedSquare :D I can't seem to find a link to the shop but here's one of my items: https://www.etsy.com/listing/120196240/lars-and-the-real-girl-cameo-pendant I'm not sure who would be interested but there you go :)
3 tags
Emma and I are going book shopping for my 21st. I couldn't be more excited!
Going on holiday.
Up to Manchester. Nothing but books, films, video games and taking photographs. Bringing my old Pentax super me so lets see what I can come up with.
"Bitch motherfucker what?!"
– Emma Lieghio.
3 tags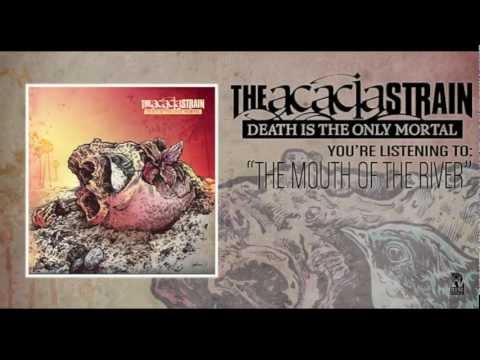 everyonelovesbeets: Craig and I got to bed at 1am last night. We were meant to be up by 5am and overslept. Got woken up by my friend Emma at 7am phoning. Spent 8 hours filming feeling very shattered and in need of a shower. I've spent the last hour staring into space. Just looked over at Craig and in the last hour he's written 1000 words of his essay. This kid is hardcore. I fuck around and...
3 tags
onanotherplanetwithyou replied to your post: onanotherplanetwithyou replied to your post:… hahahaha, bugger. never really saw you as one for knitting, craig. i look forward to seeing your works of woolly wonder. It looks super fun plus winter is the perfect time to start I think, naturally pictures will be uploaded!
onanotherplanetwithyou replied to your post: Mother in law. bringing out your feminine side? :') Well, we had planned on knitting you a surprise christmas scarf but no more! Enjoy your cold neck!
3 tags
Mother in law.
She's teaching me to knit over the christmas. I can't begin to explain how excited I am.
3 tags
Green arrow.
I think I'm going to start reading Green Arrow, this guy sounds awesome!
5 tags
Lars and the Real Girl soundtrack.
It makes me want to lock myself in a room and not come out until I have a meaningful and beautiful sound track for our short film. Uni somewhat stands in the way of that and it bugs me.
4 tags
Brains are sexy.
And that's a fact.
thelastroadtohell replied to your post: Actors My answer is, especially if they agreed to expenses only in the first place, to not give them a copy of their work. The problem isn't actors changing their mind, I would happily sort actors out for that. The problem is that they won't work for students because they're demanding a minimum wage on top of expenses and a copy of their...
Clown Running Across a Minefield: Getting a little... →
everyonelovesbeets: Getting a little tired of the lectures from actors. No I'm not offering minimum wage, just food, drink, accommodation (if required) and covering the cost of your transport for a 1-2 day filming shoot. You're right I'm completely out of order cutting my Christmas funds down to the point where I'm…
Actors
Are bleeding me fucking dry. What happened to doing something for the experience rather than for pay? Why do all actors need to be paid more than their expenses? I don't profit from my films, I have no money and if I did have money it would go towards paying the actors. I'm telling you now that if you boycott student films and only work for pay you will get nowhere and you deserve to...
4 tags
Filmmaking
Is my whole life. I've put all of my money into, all of my time and all of my energy. As a result of this I am greatly bothered by people who assume it's easy or decide it's their new hobby. It is so difficult to make a great film and I find it demeaning that someone thinks they can make one without trying. I'm not even just bothered by normal people that do it, I find it...
everyonelovesbeets: My boyfriend just finished...
Here's a short sample of a longer song for...
3 tags
Pope says gays are a human defect →
"The family is threatened in many places by a defection of human nature." … "Marriage and the family are institutions that must be promoted and defended from every possible misrepresentation of their true nature, since whatever is injurious to them is injurious to society itself." … "[Heterosexuality] permit[s] the full development of the human person." Why does anyone listen to that guy?...
6 tags
6 tags
5 tags
3 tags